Stockholm, 23 August 2022
LeDap Group appoints Eno Polo as new CEO
LeDap today announces the appointment of Eno Polo as new CEO of the LeDap Group, effective September 5. Eno Polo has a long background from consumer goods and retail businesses, having held senior executive positions with Global Brands Group, Havaianas and Nike. As a former professional tennis player, he also brings long experience from professional sports and currently serves on the Board of Directors of ATP and as a consultant to FIFA.
"There is tremendous opportunity to professionalize and develop the industry, and I very much look forward to bringing my experience from the world of professional sports, consumer goods and retail and work with the impressive LeDap team to execute on the mission to make Padel available to all. LeDap Group is a unique platform to drive growth and innovation of Padel around the world," says Eno Polo, appointed CEO of LeDap Group. 
He will start his position on September 5, 2022. Departing CEO Pontus Gustafsson will remain active within LeDap as an advisor and investor.
"We are pleased to have someone of Eno Polo's caliber taking on the leadership of LeDap and taking the company to the next level. He has extensive experience from working with consumers in the context of sports and has successfully led and innovated global consumer and retail businesses", says Per Agebäck, Chairman of the Board at LeDap Group. "I also want to take the opportunity to thank Pontus Gustafsson for his instrumental contributions in establishing LeDap, securing presence in ten countries, expanding in e-Commerce, Court Manufacturing, and the Professional Segment. This is a planned transition that we have been working on together since the company was established, and when we met Eno we felt it was an ideal candidate to take over as CEO. Pontus will remain active within LeDap in new capacities as well as an investor in the company".
Ready. Set. Go. #letsplay
About LeDap:
LeDap, established in 2021, is an international group of padel companies, currently present in Sweden, Norway, Finland, Denmark, Poland, Spain, Austria, UAE, Germany and the UK. LeDap operates an extensive network of Padel clubs across those countries and aims to become the world's leading platform to drive the growth, innovation, digitalization, and professionalization of the sport of Padel. LeDap strives to make Padel available to all and will expand the padel sport by providing infrastructure and inspiration for all types of padel players, with a vision to actively contribute to making padel an Olympic sport.
Press contact:
LeDap
Elena Galli
Email: press@ledap.com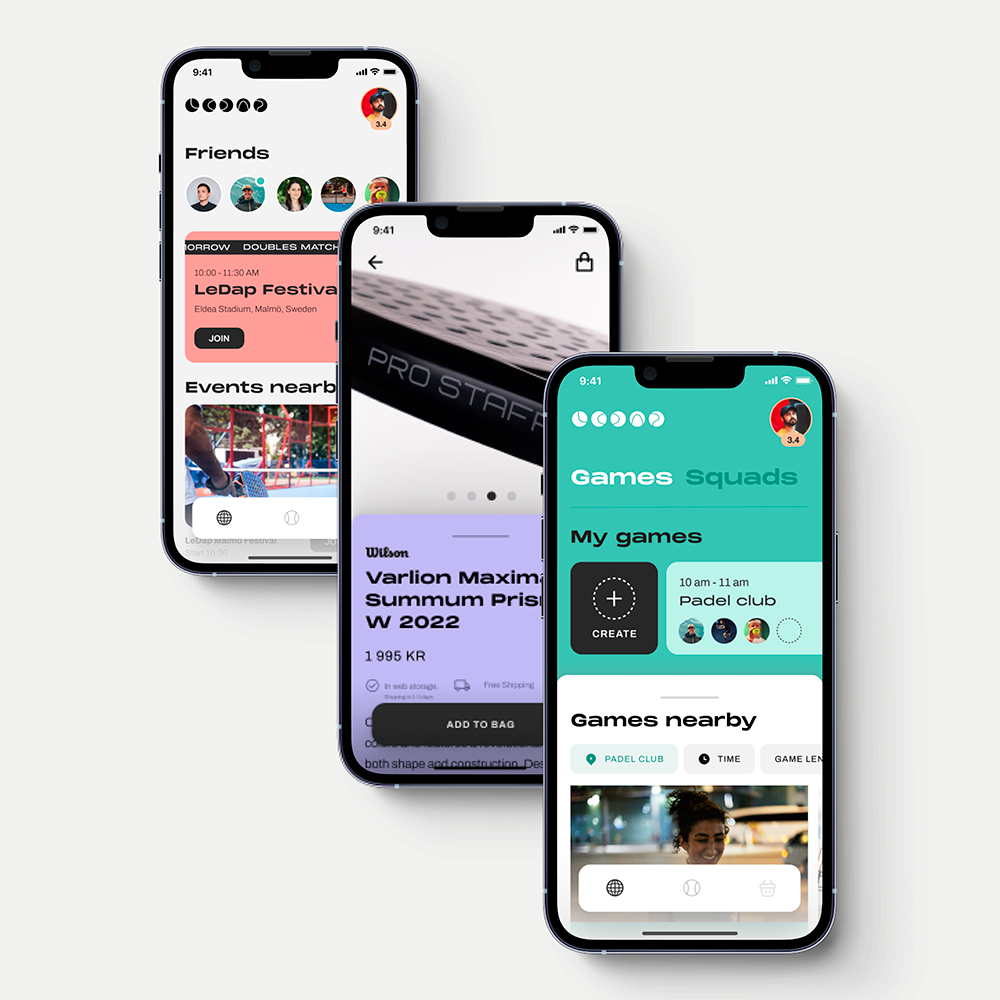 LeDap App, available soon
The all-in-one padel app is coming. Read and watch the latest padel news, buy the best padel equipment, and book your court. Sign up below to be the first to get notified of the LeDap App launch.
Ready. Set. Go. #letsplay