Ready. Set. Go. #letsplay
We act to make the sport of Padel available to all
LeDap, established in 2021, is an international group of padel companies, currently present in Sweden, Norway, Finland, Denmark, Poland, Spain, Austria, UAE, Germany and the UK.
We aspire to make Padel an Olympic sport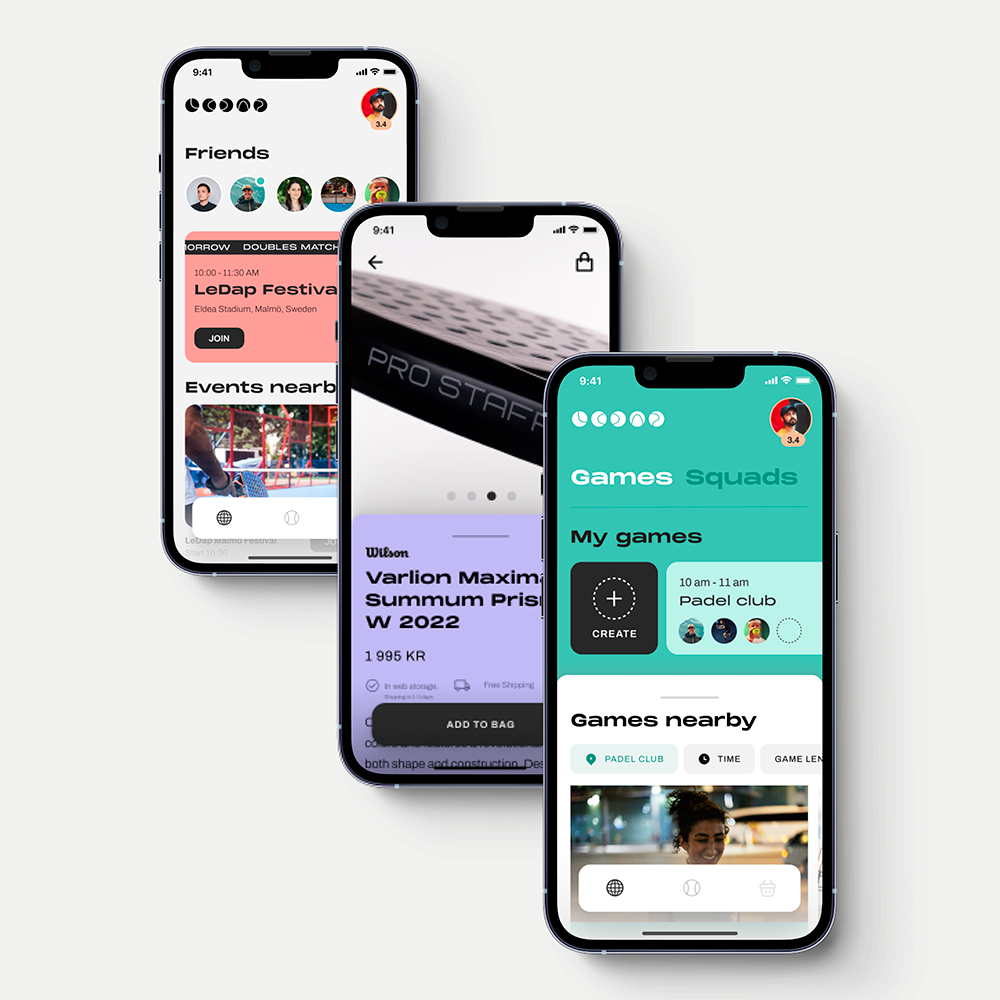 LeDap App, available soon
The all-in-one padel app is coming. Read and watch the latest padel news, buy the best padel equipment, and book your court. Sign up below to be the first to get notified of the LeDap App launch.
Ready. Set. Go. #letsplay